The pandemic has turned the public into statistics watchers. Readers and viewers pore over the latest figures on R-rates and vaccine roll-outs and try to make sense of the often incomprehensible charts presented by the medical experts. Meanwhile fake news, much of it underpinned by the misuse or wilful misinterpretation of data, continues to erode public trust in the media and other institutions. This has particularly damaging consequences during the current health emergency when used by anti-vaxxers to spread misinformation about vaccine risks.
What has become all too apparent is that health and statistics literacy can vary widely: education is a key tool to empower people to grasp statistics, make sense of numbers, and most importantly, arrive at their own conclusion(s). We therefore thought it was an appropriate moment to share our list of our five favourite books on understanding statistics. All succeed in bringing colour and interest to the otherwise dry analysis of numbers – they bring the science of data to life.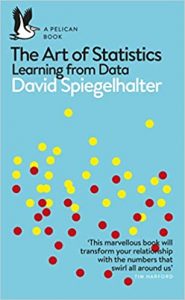 The Art of Statistics: Learning from Data  by David Spiegelhalter. Described by his fellow statistical expert Tim Harford as 'probably the greatest living statistical communicator', Sir David Spiegelhalter is the godfather of statistics. He is the Winton Professor of the Public Understanding of Risk in the Statistical Laboratory at the University of Cambridge and a Fellow of Churchill College, Cambridge, but unlike most high-powered academics has an ability to communicate with the general reader. The Art of Statistics has become a best-seller, providing an excellent overview of the core principles of interpreting data and their application to real world questions, such as why survival rates vary so greatly across hospitals. Spiegelhalter also turns his mind to less serious topics, such as why old men have larger ears.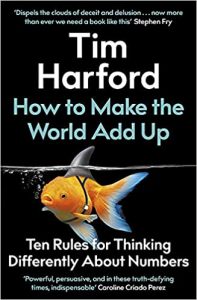 How to Make the World Add Up: Ten Easy Rules to Make Sense of Statistics by Tim Harford. Self-identified as the Undercover Economist and presenter of Radio 4's long running More or Less, Harford is a brilliant communicator on the use and misuse of numbers in our daily lives. Not surprisingly his latest book on How to Make the World Add Up is a perfect balance of information, insight and entertainment.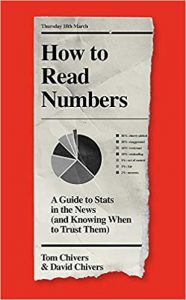 How to Read Numbers: A Guide to Statistics in the News (and Knowing When to Trust Them) by Tom and David Chivers. This is the antidote for all of us struggling to make sense of a world of fake news, inflated claims and the willful misuse of data, especially within the media. The Chivers cousins give us the tools to spot when we are being misled or manipulated and to distinguish fact from fake.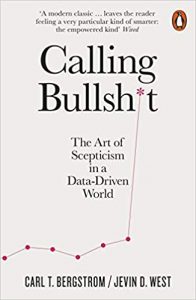 Calling Bullshit: The Art of Skepticism in a Data-Driven World by Carl Bergstrom and Jevis West. As the title suggests, this is another book that tackles the misuse of data and the ways in which it underpins most fake news.  The book is a distillation of the popular course that the two professors (Bergstrom is a theoretical and evolutionary biologist and West is a data scientist) teach at the University of Washington.  Through a combination of anecdote and explanation they give readers the critical tools to spot hyperbole, biases and bullshit.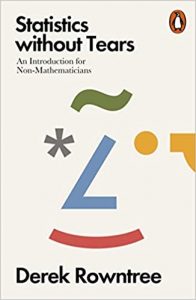 Statistics without Tears: An Introduction for Non-Mathematicians by Derek Rowntree. This has become something of a classic, making the subject accessible to even non-mathematicians.  If you want to get your head around concepts such as dispersion, correlation and normal distribution, this is a good place to start.